Recent Posts
11
« Last post by quizkid32 on May 21, 2017, 09:48:03 AM »
12
« Last post by Burd Turd on May 21, 2017, 09:24:01 AM »
301 Garbage site may help you too.
13
Recent updates.
Suspension....I've bought a new frame locally to work on for my car after waiting and waiting for Dave at PTFB to supply my coilover suspension, lower control arms, g-braces, sway bar brace, etc. I paid him in full a year ago, have not received my parts and the business has moved to Tennessee. I've tried numerous times to get him to finish what I paid him for but every week there's a new story or excuse. It's just a shame because I know him as a friend and I've helped work in the shop a lot this past year but I just don't think he will finish my stuff at this point. I am now trying out Global West for suspension.
Engine...I recently acquired two 454 TBI's and a '81 301 Turbo HEI distributor. I am using the '81 301 turbo distributor because it's a 7-wire computer controlled HEI (no weights/spring/vacuum can). Currently, the distributor is being gone through by a specialist in that area. Once the distributor gets back, I plan on sending the 454 TBI to Sean at SPR Performance so he can bore out the throttle body and modify it so I can run an external fuel pressure regulator
Exterior/Body...Just traded my shaker hood for a 301 Turbo hood from an '81. I'm going to try and graft in a 3rd gen '82-'84 cowl induction setup because the hood bulge is the same between 2nd-3rd gen. It's stupid that this is now my 4th hood for the car but I feel very excited about this one.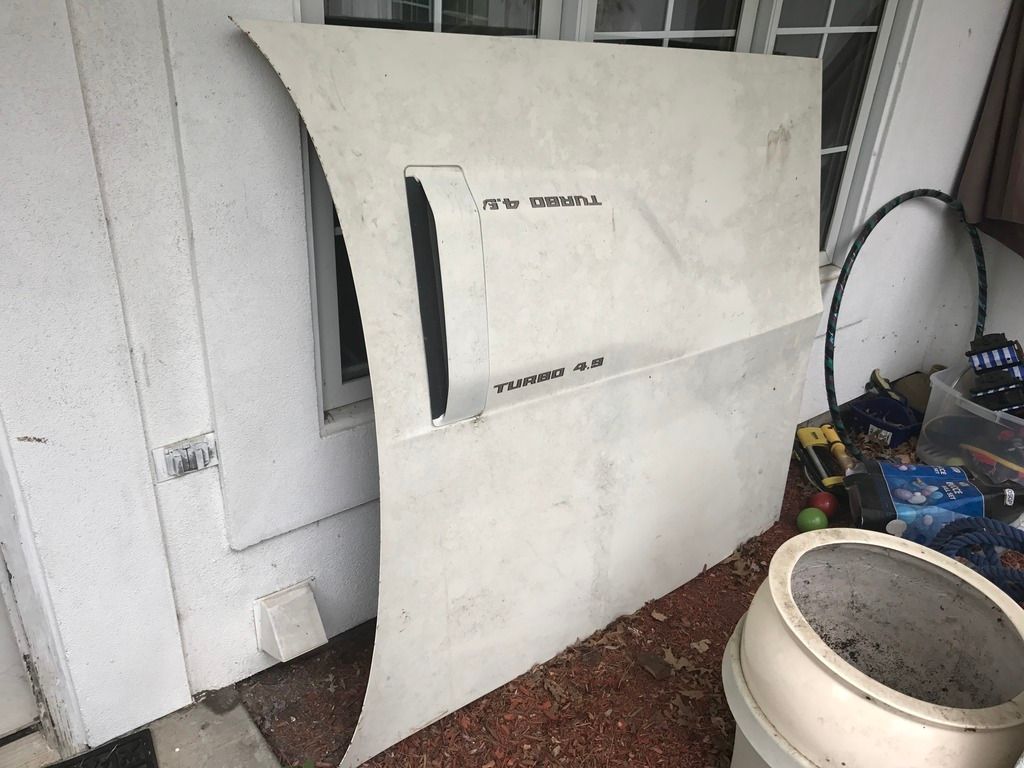 14
« Last post by BandItSF on May 20, 2017, 10:20:49 PM »
Thank you all for responding to my post. I believe the car runs very high and losses coolant as a result of it.
Everything is original on the car.


15
« Last post by quizkid32 on May 20, 2017, 01:09:39 PM »
16
« Last post by thelind08 on May 20, 2017, 01:00:55 PM »
i recently bought an 1981 trans am turbo knowing the turbo was bad. purchased a turbo from someone nearby that looked identical except for the copper tube that goes into the top of the engine block. its a much thinner tube connecting to a threaded elbow. im thinking it may have been from an 80' TTA? how do i make this turbo work for my car?
17
« Last post by winks79 on May 20, 2017, 09:08:38 AM »
Still has factory fan snd radiator shroud?

This is exactly what I was wondering. Has the factory shroud been removed or changed? How about the fan or clutch? 4 core rad or 3 core?
18
Still has factory fan snd radiator shroud?
19
« Last post by NWTransAms on May 19, 2017, 09:37:04 PM »
I appreciate the compliment! I was awe-struck by the 77 & 78 Y82 SE's when I was a teenager (and that never went away), but the factory Martinigue Blue T/A's have a beauty that is all their own.
20
« Last post by Burd Turd on May 19, 2017, 07:56:49 PM »
Why was this moved. WTF