About 78TA.COM
About 78TA.COM
78ta.com, LLC has been in business since 2001 selling quality parts and products like many of the larger distributors. I am a one man operation that offers customers a discount on Pontiac Trans Am Parts over most other restoration companies. From 2003 until 2007, I also restored and sold these second generation Pontiac Trans Ams to places all over the world including Japan, UAE, Ireland and more. I am not Amazon and do not deliver by drones the next day after orders, but what I can offer you is a larger discount and savings off the exact same parts that you would purchase from larger restoration companies like Year One, Classic Industires, Performance Years, and National Parts Depot just to name a few. Here are just a few comparissons on the parts that I sell and just what you can save: (updated May 2016)
Deluxe Seat Covers 1978 - 1981:
Classic Industries Price: $519/Set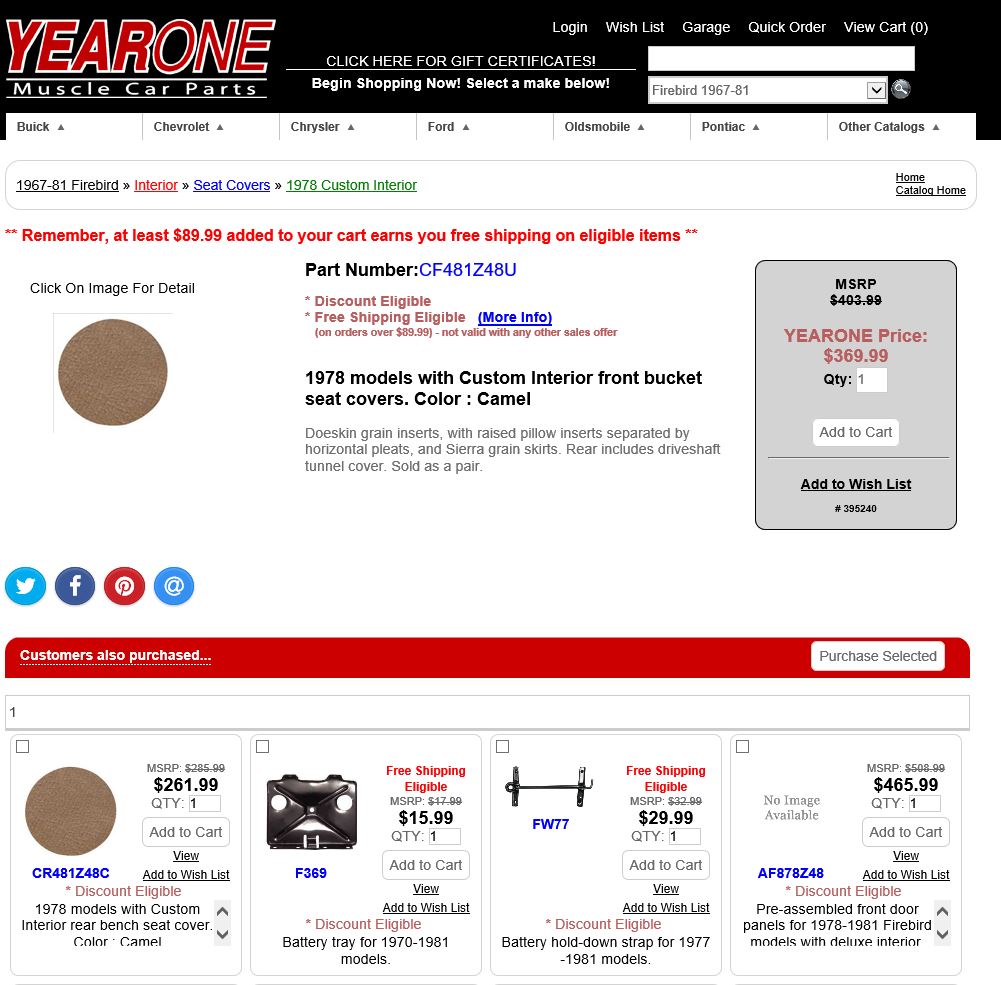 Year One: $369/Fronts Only $261/Rear Only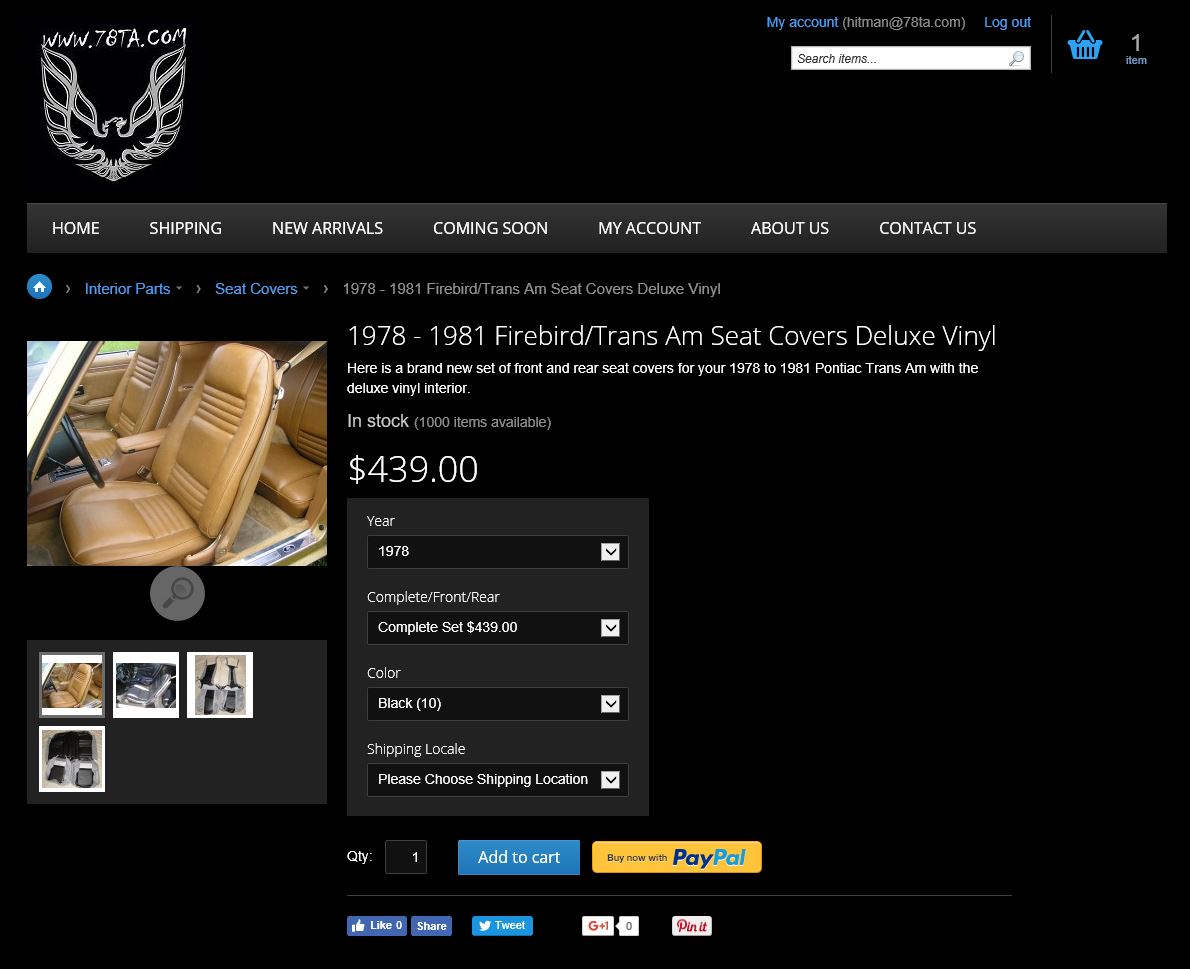 My Price: $439/Set
1978 - 1981 Pre-Assembled Deluxe Door Panels:
Year One Price: $465/Pair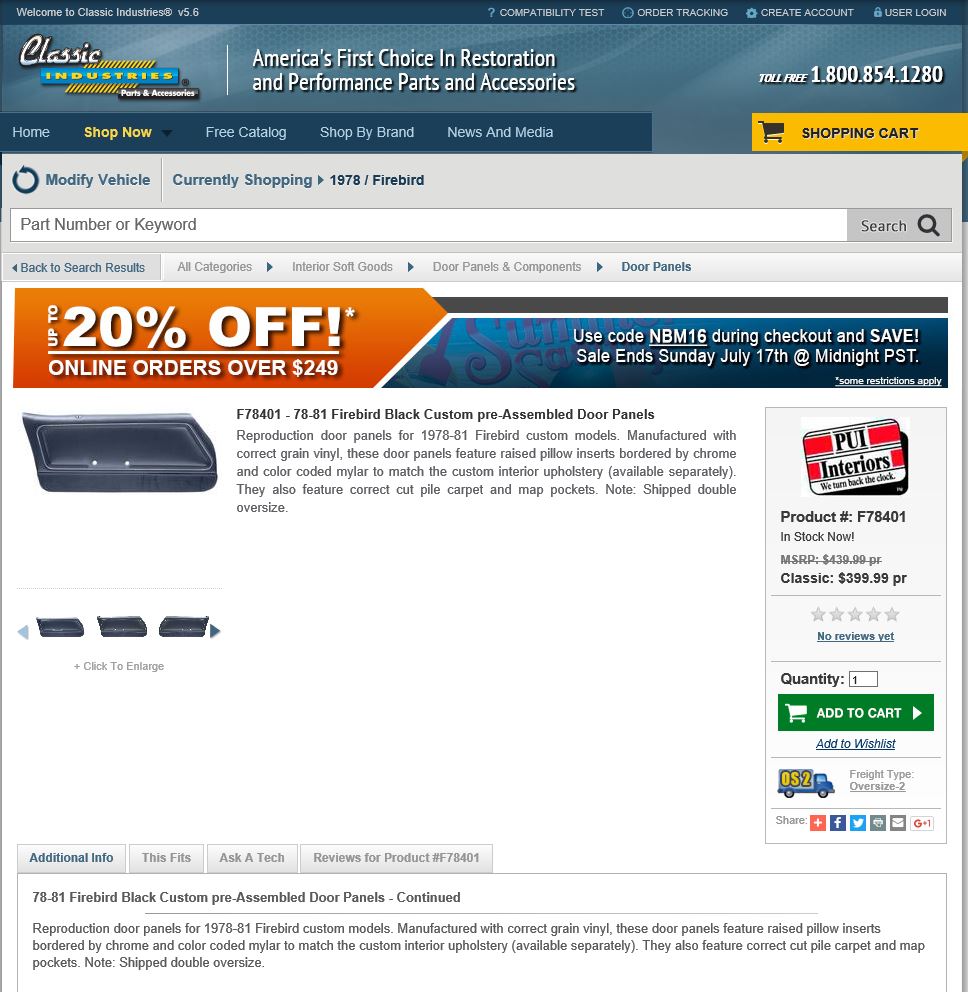 Classic Industries Price: $399/Pair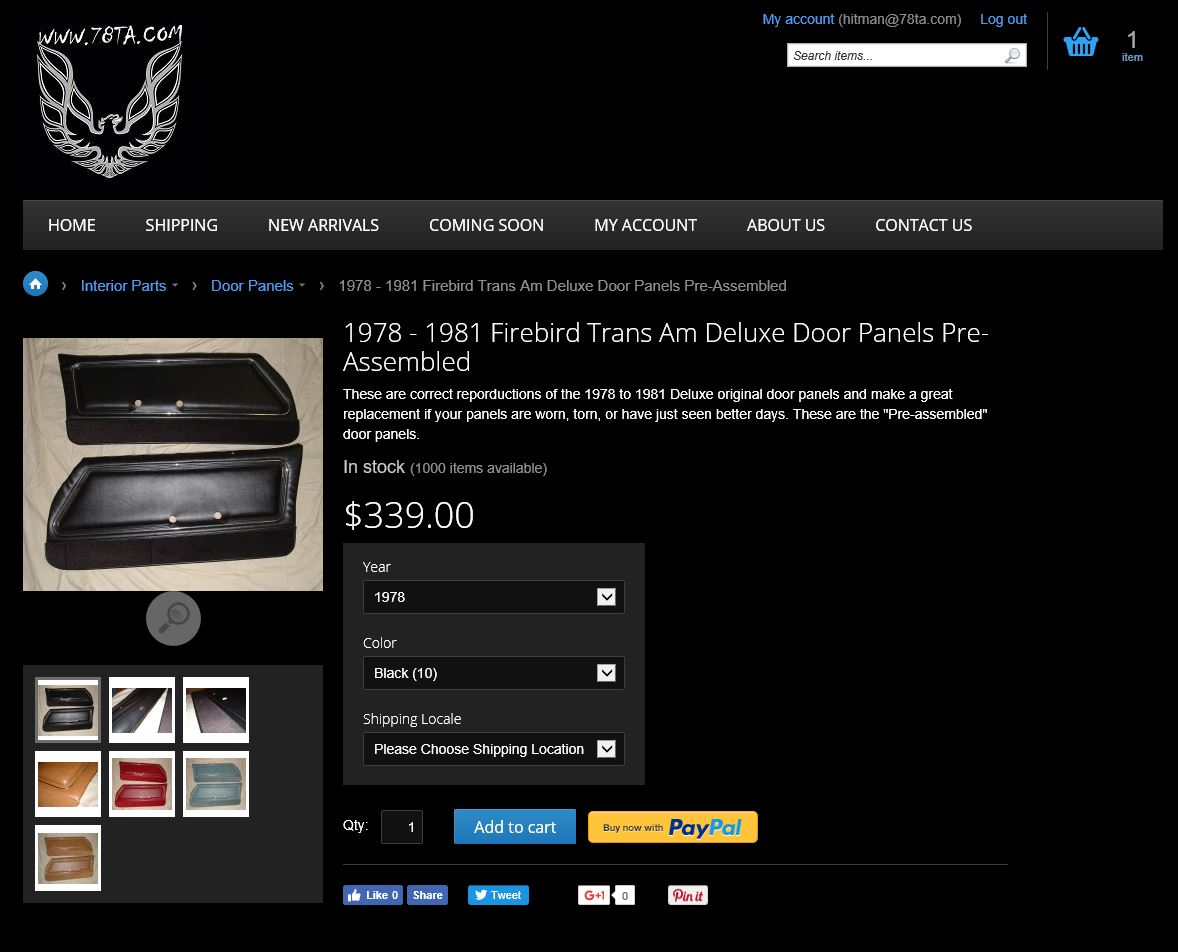 My Price: $339/Pair
1977 - 1978 Deluxe Lombardy Cloth Seats: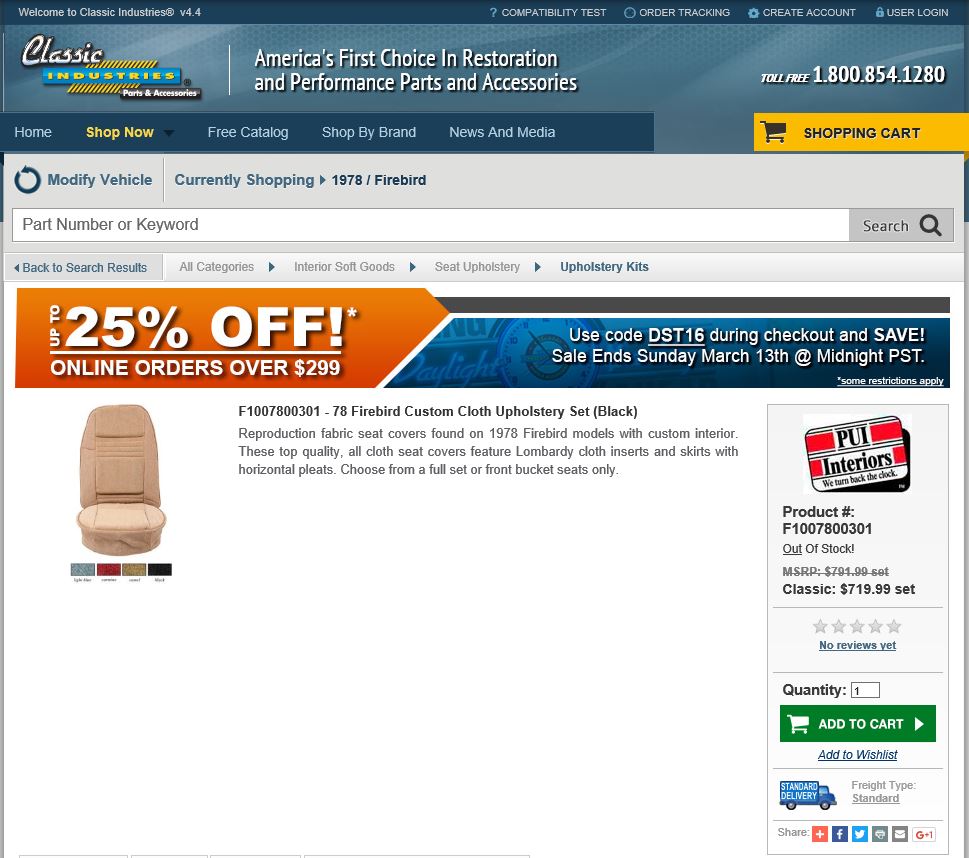 Classic Industries Price: $719/Set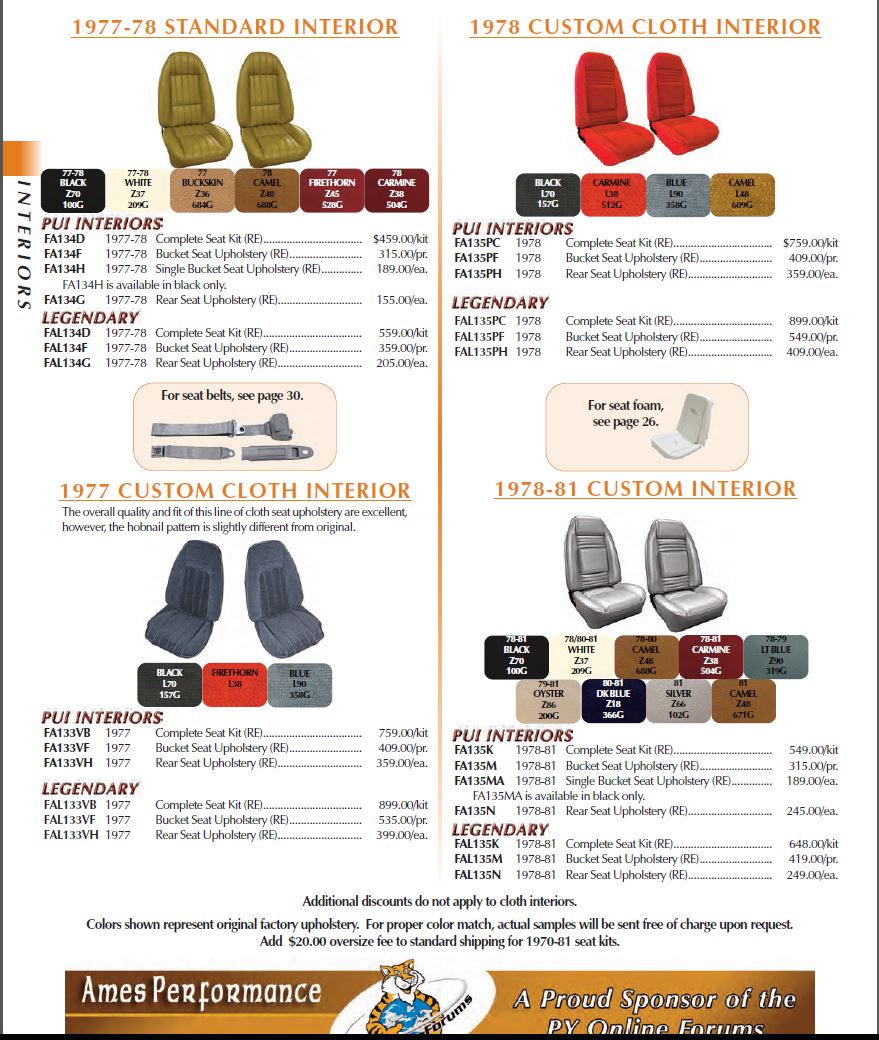 Ames Performance Price: $759/Set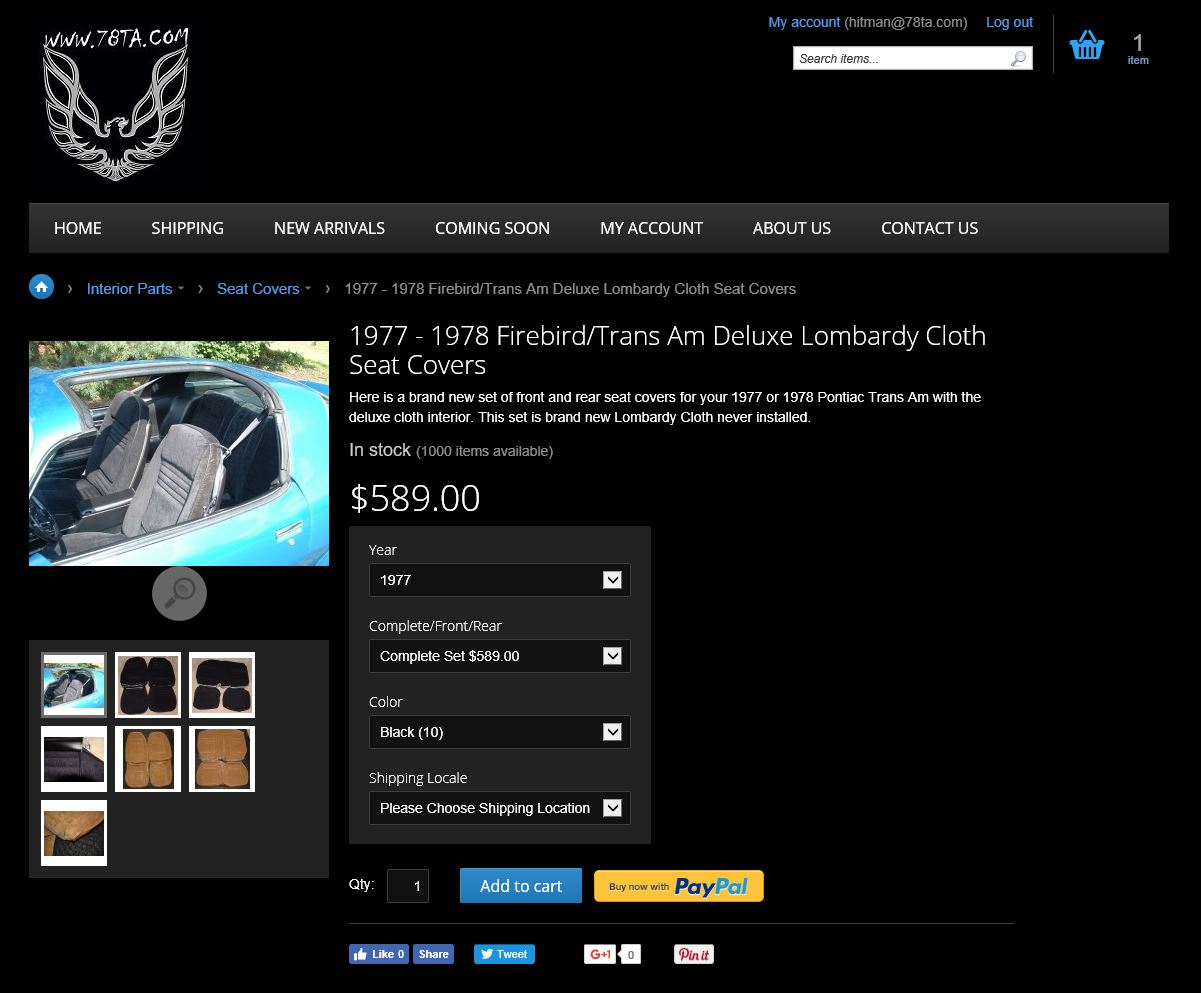 My Price $589/Set
(And don't be fooled by 20% off coupons like Classic Industries offers from time to time. It actually states "Up to 20% off and isn't actually that much off. As you can see from the photo below, their 20% off is really only about 17% and is still higher in price than mine)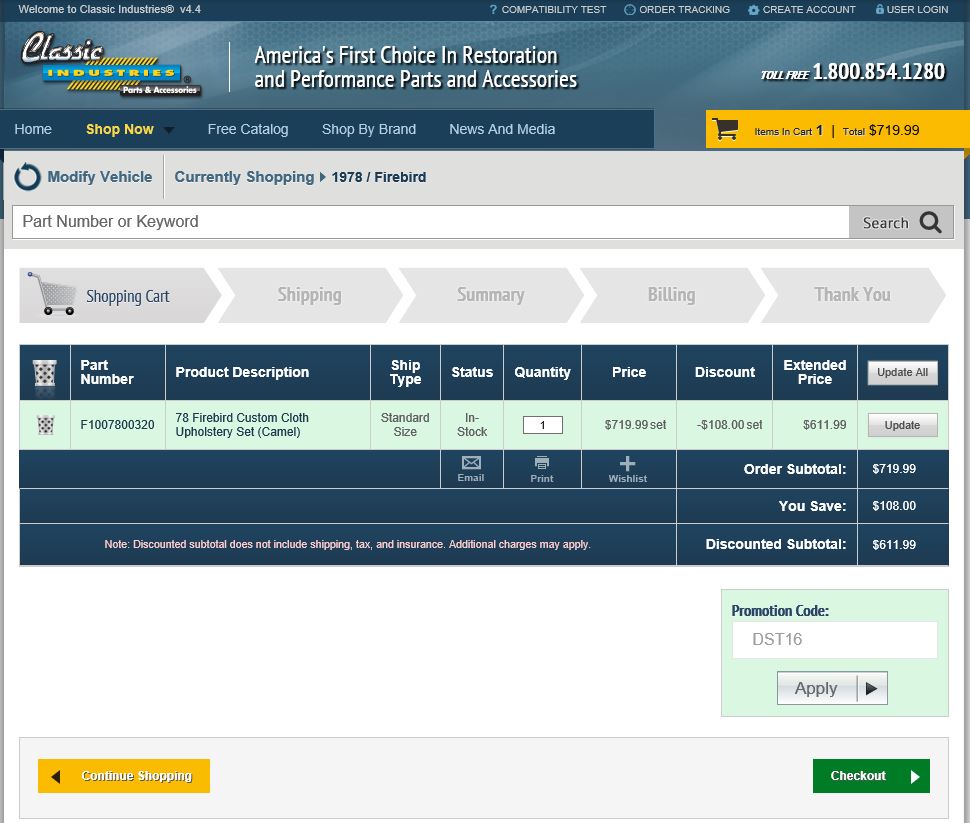 Classic Indsutries sale price of $611/set (still higher priced)
1977 - 1978 Special Edition Decal Kit: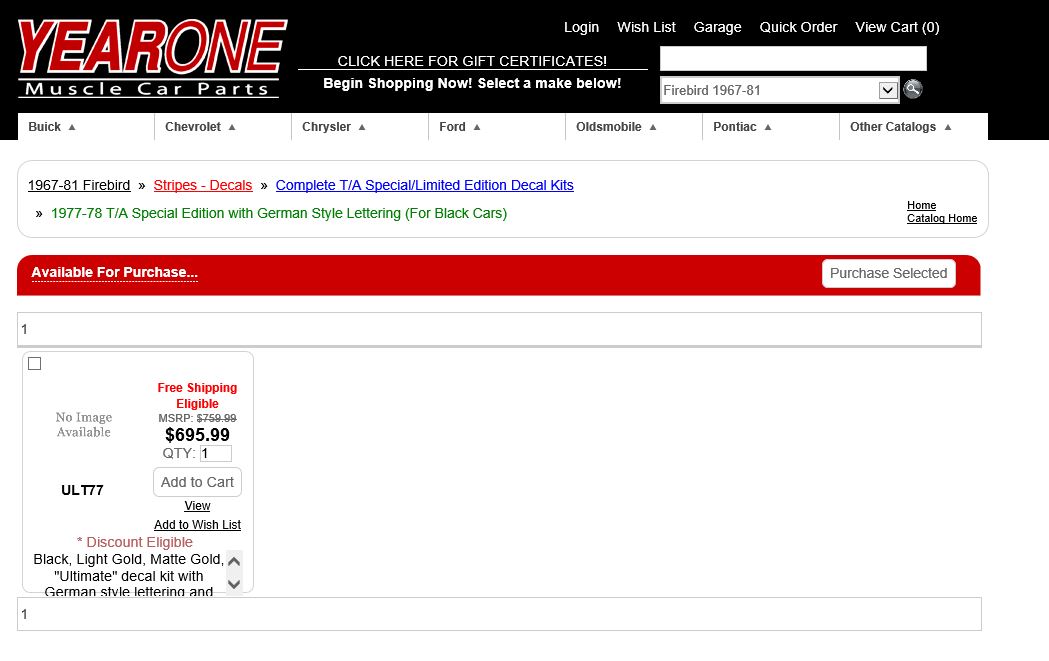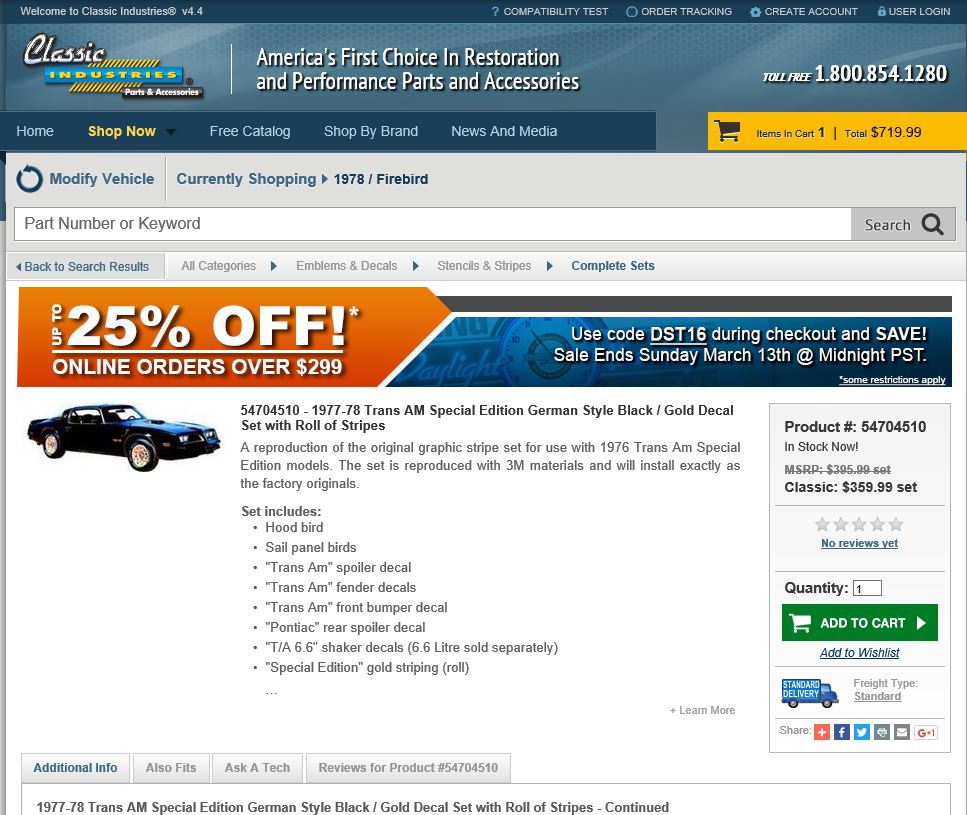 Year One Price: $$358/Set                           Classic Industries Price: $359/Set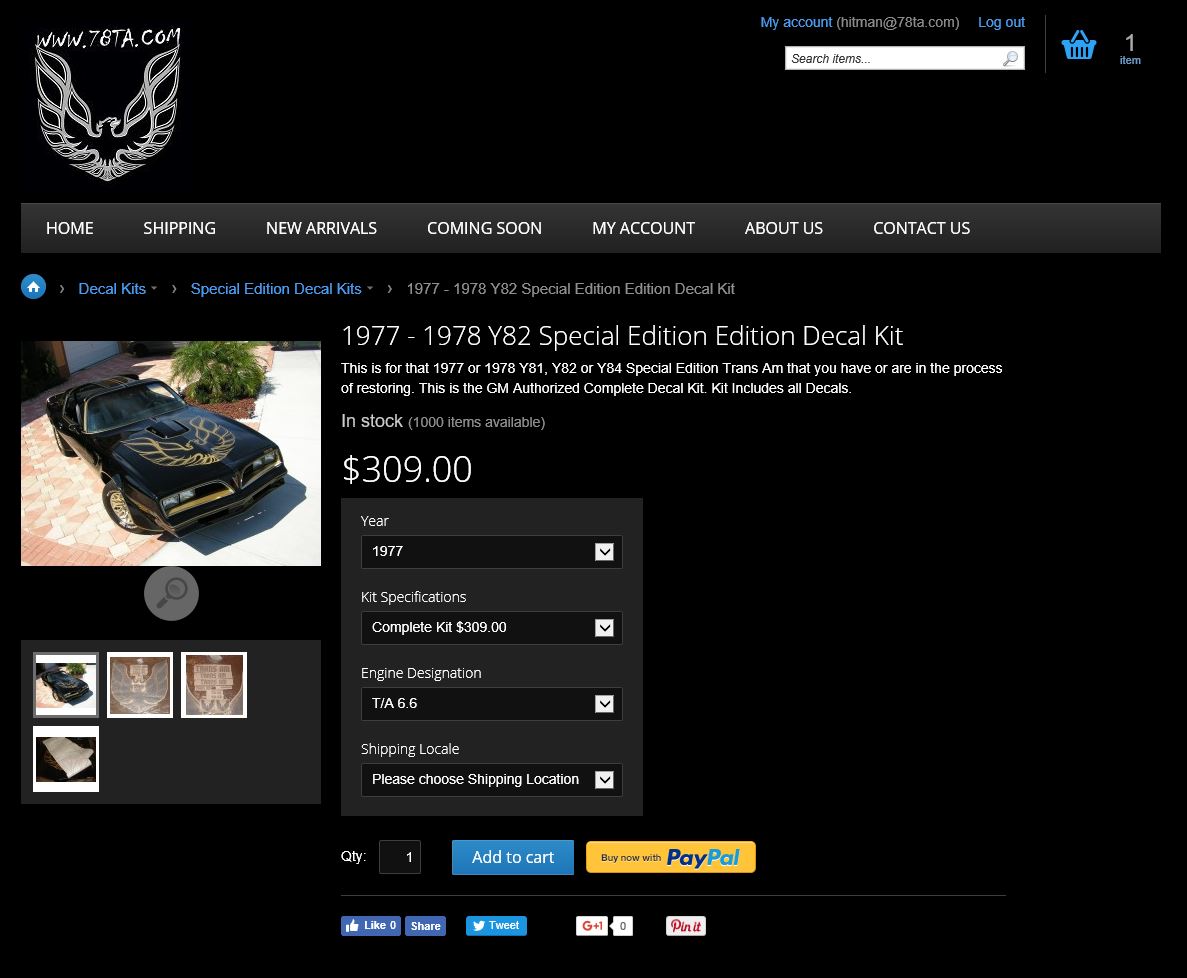 My Price $309/Set
So as you can see from the prices above, if you purchase Seat Covers, Door Panels, and a Decal Kit, you can save $256 off the larger distributors selling the exact same product. As I have said above though, I am not the larger distributors so you may have to wait a week or so longer to recieve your parts, but if you are willing to wait, you can save quite a bit of money on your order for parts. And they are the exact same parts that you would recieve from places like Year One and Classic Industires... They both sell seat covers and door panels from PUI Interiors just like me, but with mine, you get a larger discount because the parts will get drop shipped directly from the manufacturer.
Imagine if you saved $256 on ordering just a few parts and what you can do with that savings..... maybe half way to putting a new set of tires on your car, maybe a total rebuild of your carb for your engine.... maybe now you can replace the carpet that you didn't have the money to do before. That savings of $250+ goes a long way to helping restore your ride.